No More Guesswork
Eliminate trial and error with software subscriptions that just don't work.
Visual Strategies
Discover the best solution for your business a-whole-lot faster and with clear insight.
Save Time and Money
Minimize manual processes so that you can focus directly on doing the tasks that make you money.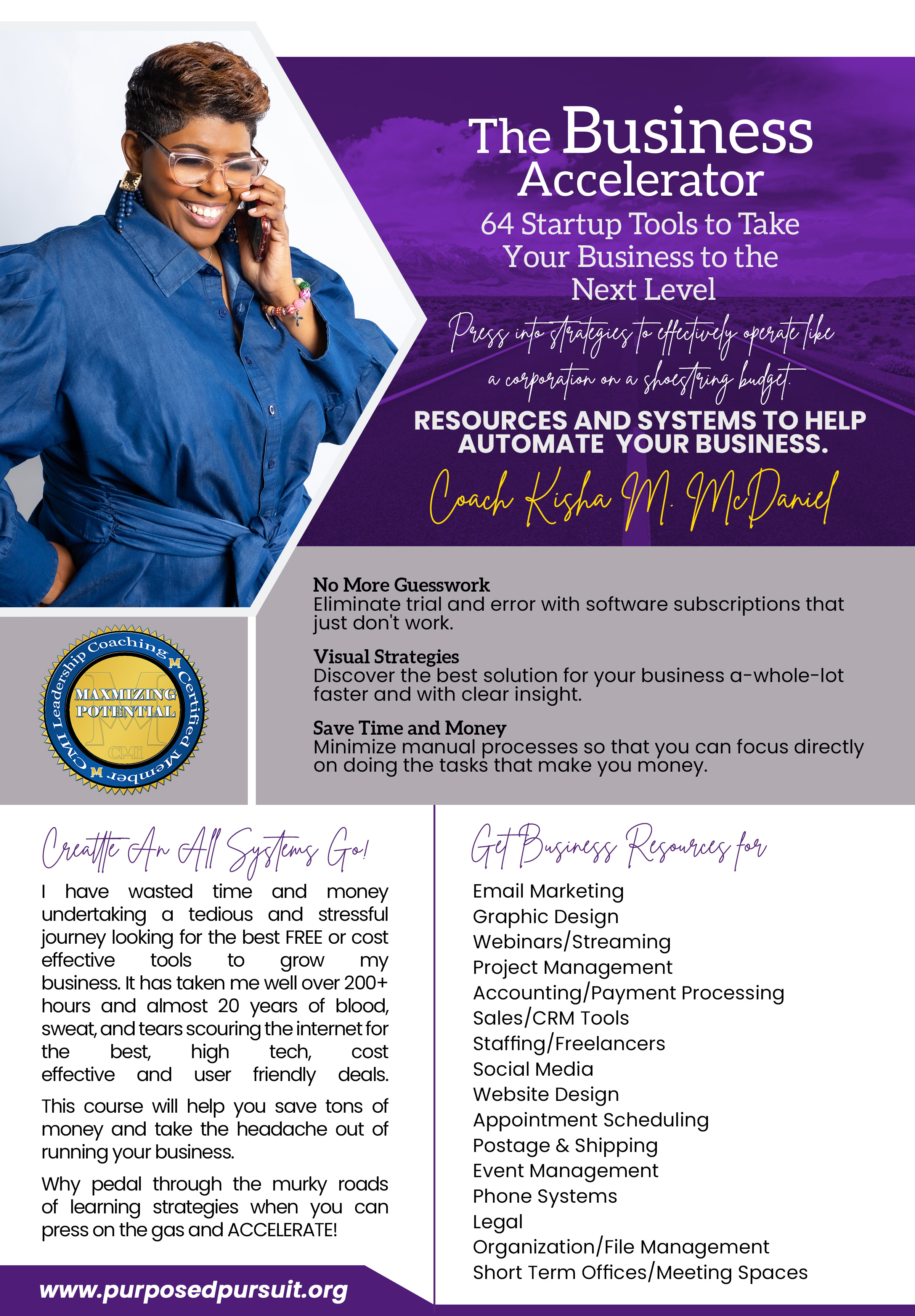 Create All Systems GO!
I have wasted time and money undertaking a tedious and stressful journey look for the best FREE or cost effective tools to grow my business. It has taken me well over 200+ hours and almost 20 years of blood sweat and tears scouring the internet for the best, high tech, cost effective and user friendly deals.
This course will help you save tons of money and take the headache out of running your business.
Why pedal through the murky roads of learning strategies when you can press on the gas and ACCELERATE!
"Systems permit ordinary people to achieve extraordinary results predictably. You have to see the pattern, understand the order and experience the vision." -
Michael Gerber
If you want to maximize your results and reduce your trial and error, Coach Kisha also provides monthly 1-on-1 in person, or virtual coaching to unleash your inner Entrepreneur. Get all she has learned in years of experience, access to her top tier network, plus bonuses that will enhance you and your team. Inquiry Below.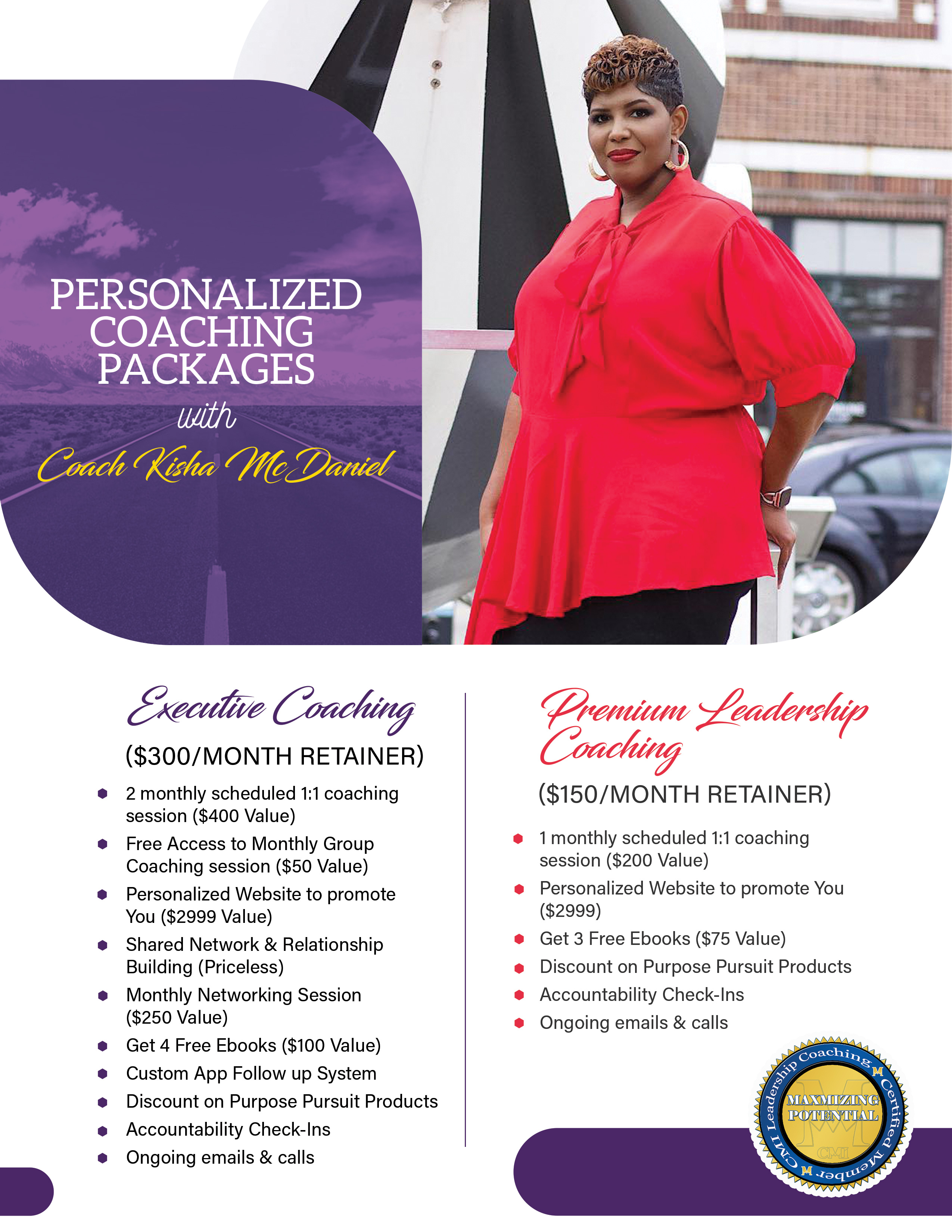 Featured Courses
Our featured courses are popular with online learners, coaches, and thought leaders from all over the world. Start an interactive course today and transform your tomorrow. Be sure to click ALL COURSES on the menu above to view even more. NEW COURSES ADDED MONTHLY.
Check your inbox to confirm your subscription